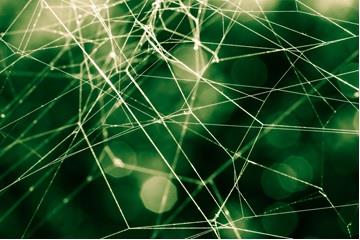 Web3 is touted as the future of the internet, combining blockchain and decentralised technology to put the control of the internet into the hands of its users rather than corporations.Decentralisation is a core tenant of blockchain, a technology that allows data to be stored on an immutable chain and accessed by anyone on the network.This has led to the creation of cryptocurrencies and a fast-growing ecosystem of crypto businesses.
(Photo by Shannon Potter on Unsplash)
Since 2017, Malta has set itself up to be a blockchain island, welcoming crypto businesses from all over the world.When it came to regulating cryptocurrency transactions, Malta was at the forefront.Malta imposed tax regulations on transactions involving digital assets, including cryptocurrencies, in 2018, in addition to setting up a unique regulatory framework to handle this new type of asset.The result of this is that more than €60 billion of cryptocurrency passed through Malta in four years, and the island is now home to a growing number of crypto developers looking to kickstart Web3.
What is Web3 and What Will it Mean for the Future of the Internet?
Web1 was the early stages of the world wide web, the first integration of internet protocols that allowed information sharing from anywhere.Created by Tim Berners-Lee in 1990, this iteration of the web mostly featured static websites with little interaction between online users, and user-generated content was rare.
The early 2000s to know have become known as the Web2 period, where the world wide web opened up to social media, user-generated content and greater information sharing than ever before.
Instead of offering content themselves, companies started to offer platforms where users could exchange user-generated content and communicate with one another.However, as the number of internet users has grown, a few large companies have taken control of the web and the content that people see.In addition, many content creators fail to benefit from its monetisation.
The concept of Web3 was first coined in 2014 and promises a fairer and more diverse space for people to share content and benefit from it.The key concept of Web3 is that it's decentralised, meaning ownership is split between its users, and no user has greater control than any other.In addition, everyone has equal access, and incentives for creating content are possible.
Cryptocurrency exchange FTX has recently launched a $2 billion Web3 capital fund, looking to help develop blockchain infrastructure and invest in Web3 startups all over the world.FTX is one of the biggest crypto companies and is also exploring the opportunities of video games involving crypto and blockchain technology.The Bahamas-based company sees a bright future in the integration of blockchain and gaming into Web3.
How iGaming Regulations Inspired Malta's Acceptance of Cryptocurrency
Malta moved quickly to set up regulations for crypto businesses, just as it has welcomed iGaming companies over the years.
Malta's government has made sure that regulations are in place to attract crypto companies and allow them to thrive.Thanks to these regulations, a number of major blockchain businesses, notably cryptocurrency exchange Binance, opened operations in Malta in 2018.Businesses that relocated there were permitted to run for up to a year without a licence.
Crypto.com is another major business that has obtained a license in Malta, and the country has also been paramount in helping crypto assets gain legitimacy under European law.Malta expanded its blockchain goals in June 2020 and changed its focus to digital assets more broadly to promote adoption and business expansion.This has led to new growth on the island, with digital marketing firm AWISEE reporting a number of new clients based in Malta that deal in crypto and blockchain.While encouraging growth, these regulations also help keep consumers safe and prevent money laundering, helping to improve the reputation of crypto and bring the industry into the mainstream.
___
Brought to you by: Gustav Anderson, AWISE.